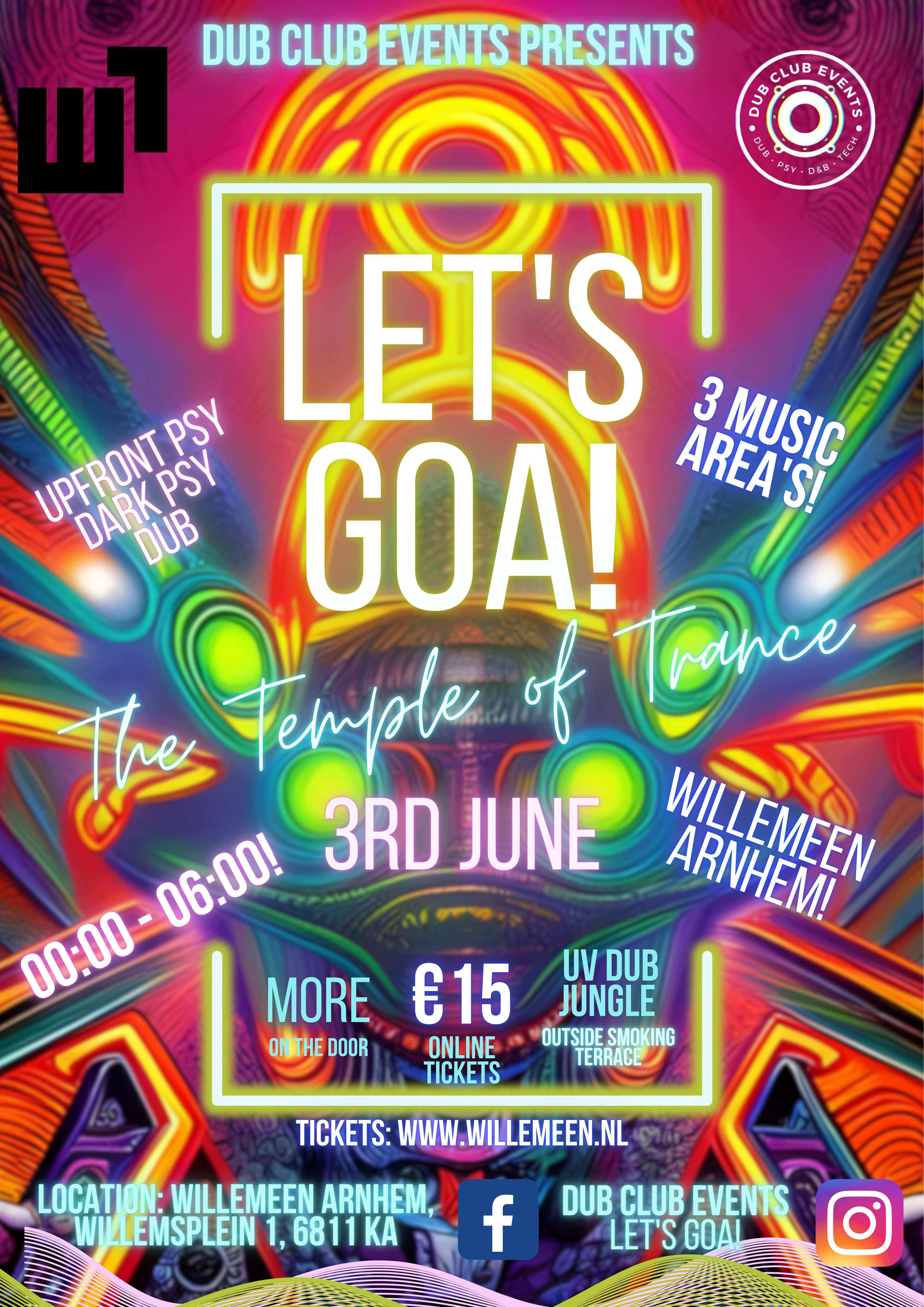 Let's Goa - The Temple of Trance!
We are taking the whole of Willemeen and transforming it into an aztek temple for the worship of Psychedelic Trance!
After the huge success of the first edition of Let's Goa, we are back! This time bigger, better and longer! We have 3 amazing area's of music to take you on a mystical journey, from the upbeat Full-on Psy area to the deep and fast passed Dark floor and the Dub jungle chill out smoking area!
Let's Goa is a new event trying to bring a broad an diverse spectrum of psychedelic music to your local club. Supporting party-culture, inclusivity, tolerance and sustainability by uniting individuals through psychedelic music.