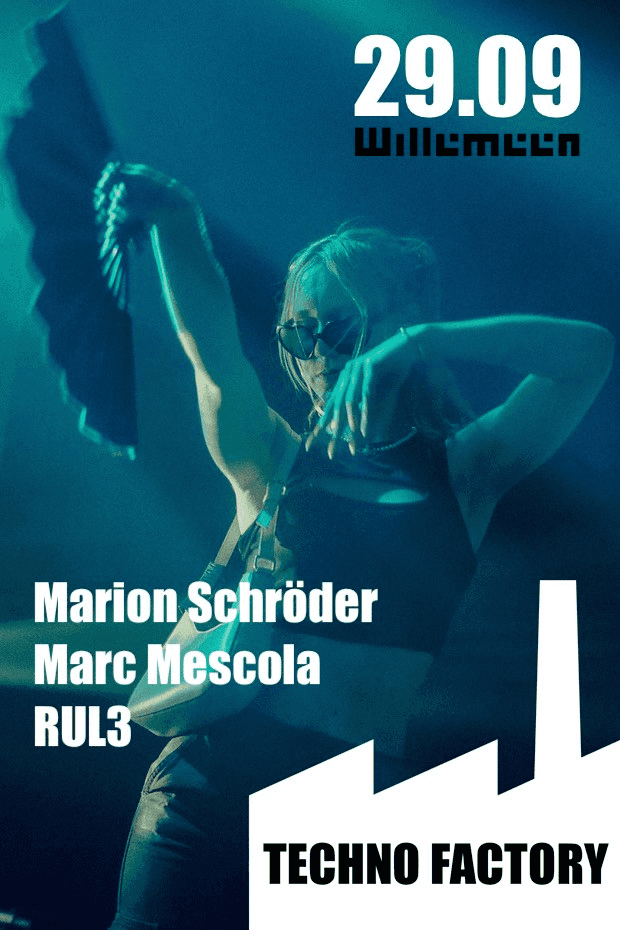 Techno Factory 3
So lovely people, are you ready for another Techno Factory?
That great vibe, warm atmosphere of our first two editions is already legendary, and we want more of that!
Our DJ's will be supported by our resident VJ team. Together they will take you on a journey of melodic, deep, raw and peak but above all pumping techno supported by the best visuals ever! Unique in Arnhem.
We are very happy to say that we have again a great German techno DJ for you! After Sascha Heinrich at TF2 we proudly say that Marion Schröder will join us to play a marvelous set that will move your body!
Our resident Marc Mescola will complete the line up this night. Known for his sets full of pumping techno with melodic, trance and old school influences we know for sure the crowd will enjoy the dance floor.
And what about this one; RUL3 is coming back to Arnhem! This great upcoming techno talent already played in the basement at Sunday People, but now he's back to play for a bigger and better crowd in our city and we know for sure that he will be rocking the decks of Willemeen!
Retinal Rupture Visuals will show the unique and amazing visuals. We are convinced that these dj's and vj's will take you on a great techno journey! So we hope to see you all on a night you know us for!